Hi bloggers I do hope that you are getting more spring like temperatures and the beginning of spring flowers. I was on Westminster bridge this week looking at the views of the river Thames, from Westminster bridge you get a really excellent view of the river to left and right. I'm not keen on all the modern architectural buildings that have been constructed in London. St. Paul's cathedral is almost hemmed in by huge glass structures and London to me looks so mismatched. I do like some of the new buildings but they look so less inspiring than the older ones. It led me to think about a Japanese architect who has made some exquisite buildings from cardboard tubes. His name is Shigeru Ban he goes to disaster areas and builds shelters among other things. After an earthquake destroyed a cathedral in Christchurch New Zealand he built a temporary place of worship using the cardboard tubes.
He was awarded the Pritzker prize, one of architecture's highest honours, in 2014 in recognition of his work using low cost materials for disaster relief architecture. I find his work very beautiful.
A story that has been in the papers in England is a moving tale of two little girl cousins, who were fund raising for the hospice where their grandmother had spent time. They held a garden sale of small things and after eight hours they had raised £4. They wrote an apology letter to the hospice explaining they had done their best and were very sorry they'd only managed to get £4.
Their original letter reads: "We have raised money for you so that people in your care can be safe.
"We might not have a lot that we have raised but we have tried our very best to give you money.
"(Sorry blue pen ran out). [Colour changes from blue to black.]
"We are choosing you because you helped our nan to be brave, you told her how to fight strong.
"We believe everyone every single person in this world deserves to be loved in some type of way even if they don't have a lot."
Via a post on Facebook about the letter other people contributed money and the total reached £600. The letter is very moving I think a thing of beauty.
Bloggers have a good week over and out London .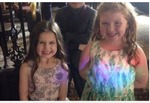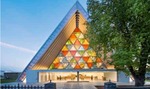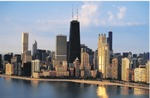 -->