Hi bloggers I think the cherry blossom must be starting to bloom in your area. It's really wonderful seeing all the different spring flowers bloom. The green of the leaves is always so vibrant at the beginning of spring.
The camellias have now also stated finished blooming in England, however it is not just humans who find them delightful. Apparently squirrels adore the camellia buds and become very intoxicated after eating them. The squirrels have literally been seen staggering around I wonder what they like so much about the camellia. I saw a news story about one squirrel who was not content with outdoor drinking, he broke into a bar in Evesham and managed to open some beer, he staggered around inside the pub breaking some bottles opening packets of crisps. He was discovered the next morning by the publication. He was captured in a bin, put outside and left to sober up. I found the whole idea very amusing.
This week Koreas been in the news with the meeting of the leaders of Russia and Korea let's hope the talks are more productive than the one with the USA.
In South Korea 'yoghurt ladies' have been a familiar sight since the 1970s. They deliver yoghurt directly from their motorised fridges initially from carts that they pulled by hand. The country has population that is rapidly ageing, and with that came concerns over loneliness among older people. The 'yoghurt ladies' are a vital point of contact for many isolated people. So they not only supply nutrition, they also supply company. Isn't that lovely.
Well bloggers soon it will be your golden week, wishing you a peaceful time and remember to enjoy the blossom. Over and out London.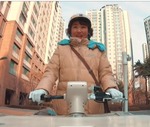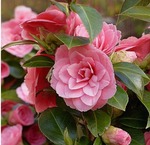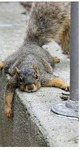 -->