-->
Hi bloggers the sun is out and suddenly hot and humid at least for today.
England goes to the polls to vote on the election for members of the European members of parliament. It's all really very baffling as we were supposed to have left the EU. It seems like a truly mad time in the government of the UK.
So it was more than gratifying to read about the teenagers in Madagascar who want to save their country's rainforest.
Madagascar is an island and sadly it is the world leader in deforestation. Now some of the island's teenagers have started a farming revolution working to stop food production from destroying the island's rich rainforest.
Many species of animals are close to extinction including lemurs and frogs. But it's
not just about the wildlife. Without the forest, there will be no clean water for people to drink, the soil will lose its fertility and be eroded away.
The forest even provides medicine, it
takes hours to walk to a doctor from the villages in Madagascar so people rely on natural remedies that grow in the forest
There is a project Youth for Lemurs project. This community-based mission sets out to provide the new generation of farmers with the skills, knowledge and tools to be able to farm without destroying the rainforest. The young people are very proud of their forest and want to keep it. They are making good progress. It's really good to know that young people of doing so much.
Bloggers wishing you a really good week over and out London.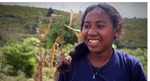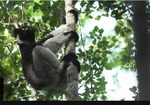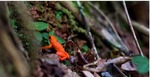 -->