-->
Hi bloggers hope that it's cooler for you. Last weekend London was hotter than Cuba. I don't know if you like me sometimes feel overwhelmed with all the news we are bombarded with; radio, TV, smartphones iPads and of course good old fashioned newspapers. It sometimes feels like there's an endless barrage of information being thrown at us indeed we are given advice to take breaks from all media for our mental well being. It was very interesting for me when I heard on the radio about people having no access to any information, I can not imagine that.
In Sudan and many more countries, people have no access to any media. Sudan has suffered conflicts for many years causing much suffering, the lack of any information made it difficult, people need information about many things, especially knowing where there are areas of conflict to be avoided and how to access healthcare and food supplies.
A service was started started last year as a low-tech mini media providing a 20-minute audio programme "made by the community for the community".
The project is run by Internews humanitarian information service,programmes are recorded on USB sticks and played on speakers at strategic locations, such as health clinics and water collection points. The speakers are carried on quad bikes, earning the service the name Boda Boden talk talk the word means motor bike. The service aims to provide people with true useful information to improve the quality of their lives. All this is done by a motorbike engine powering the broadcast. Amazing what can be done.
Bloggers I hope you have a good week over and out London.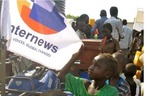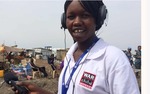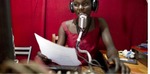 -->