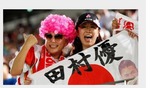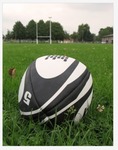 Hello Bloggers
I hope that you're having a good week. And I hope that you're enjoying the Rugby World Cup.
All the players and their faithful fans have descended upon Japan.
Twenty teams from the four hemispheres of the world will compete for a place in the final.
Here are a few facts about rugby that I have learnt.
The sport rugby is named after The Rugby School in Warwickshire in England where it was first played.
The first time a National Anthem was sung before a sporting event happened spontaneously in 1905 when New Zealand 🇳🇿 famously danced the Haka. This was to be the start of a trend which now happens at all international events where both teams national anthems are sung before the start of a game.
The same whistle is used to kick off the opening game of every World Cup Tournament. And it was first used in 1905.
Well bloggers that's all for now so this is London signing off for another week. Over and out and I hope the week ahead is peaceful and good for you.
Sent from my iPad