Hi bloggers well it's November already, isn't the year passing quickly.
Saturday brings the rugby final. It's a long tournament isn't it?
I read an article about the amazing endeavour of volunteers to complete a quilt from a woman who died.
Shannon Downey was at an estate sale in Chicago where a 99-year old woman had died.
In the bedroom Downey found hundreds of pieces of fabric that had been intended for a big quilting project which Smith started before she died.
Downey, who has an interest in quilting was amazed to find all the pieces of fabric collected but not completed. As soon as She saw the pieces she knew she wanted to complete it. It was too big for one person so she took to social media and enlisted the help of 1,000 volunteers who will complete the project. It's amazing what people can do when they work together.
Another interesting project is one that is taking place it concerns the endeavour to enable prisoners to get a meaningful training in prison to stop reoffending. The project is called the Clink ( clink is a slang word for prison) it's purpose is to get inmates ready to go straight into jobs and providing the experience and self-discipline of regular, skilled work. It also helps prisoners to get City and Guilds vocational qualifications and to link them with employers in restaurants, hotels and the hospitality industry.
In Brixton prison there's a training for prisoners to train as chefs and they have a restaurant where members of the public can eat. The food is good and the restaurant is successful. The reoffending results of those who are part of this program are very good. I will go along at some point.
Bloggers have a good week keep warm over and out London.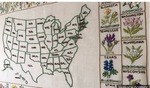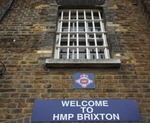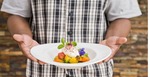 -->