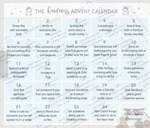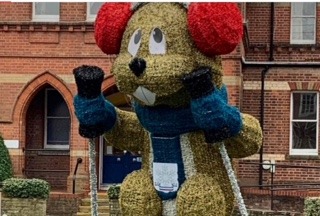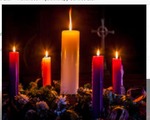 Hi bloggers from a really wet London the grey days are so long. However we are heading to the shortest day and then the light. This Sunday marks the beginning of advent the season of goodwill and time to be reflective. Hopefully our politicians will become more respectful, with not many days to the elections the language used between the politicians becomes more and more aggressive and blaming.
So it was a lovely surprise to open a mail sent to me, the acts of kindness advent calendar. Kindness is so vital to being human.
The season of love and goodwill is not so prevalent in a small town Alton in Hampshire. The Christmas decorations were unveiled and to the residents surprise and for somewhat horror a huge Marmot was revealed.
Usually a traditional tree stood in the prominent spot every Christmas, but this year's structure was chosen at a full council meeting from three designs, with the marmot pipping a polar bear and giant baubles.
Many people said they had no idea what a marmot was. One resident said. 'You might get unusual decorations like this in big cities like London but I don't think it's a good idea in a town like Alton. I'm not sure a skiing marmot makes much sense - we don't even get much snow. The biggest complaint was it has nothing to do with Christmas. The arguments continue. I had to google what a marmot was and it's a large squirrel native to North America and Southeast Asia.
Bloggers have a peaceful week over and out London.
Sent from my iPad