Hi bloggers wishing you all a very happy new year.
2020 is a year of new beginnings. The year of the rat, forecasts suggest that your flexible and open mind will make your life much easier, so let's all look forward to a year of good fortune.
The Rat is the first of all zodiac animals. According to one myth, the Jade Emperor said the order would be decided by the order in which they arrived to his party. The Rat tricked the Ox into giving him a ride. Then, just as they arrived at the finish line, Rat jumped down and landed ahead of Ox, becoming first. The Rat represents the beginning of a new day. In Chinese culture, rats were seen as a sign of wealth and surplus. People who are born in the year of the rat are considered to be clever, quick thinkers, but content with living a peaceful life.
Bloggers there have been so many amazing stories about wonderful people in 2019 and I'm sure it will be the same in 2020.
This story of one mans generosity is very touching. Staff sergeant Ian Payne moved his family to Uganda for work and there he embarked on a journey of generosity.
He started a running group at a local boxing club where he saw the poor condition of the runners' shoes. He saw that the boys' shoes were in very bad condition, but no one was complaining and he wanted to help.
Ian thought about the number of shoes he no longer wore and quickly decided to donate his own shoes.
He enlisted the help of friends and family to give away their spare shoes too. He posted an appeal for shoe sharing on social media, the response was huge. Some people have contacted him saying they have created shoe collection stations in their local areas.
So bloggers good health happiness and peace to you all.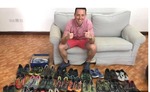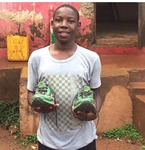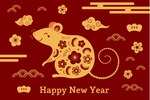 Sent from my iPad
-->