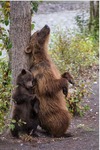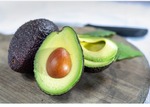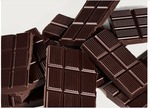 Hi bloggers finally the election is upon us. Luckily in the U.K. The radio and TV are not allowed to broadcast anything related to the election so that will be a relief. It seems that the British public are so fed up with Brexit and they are not enchanted with either leader, so people are voting for their least favourite person they want to see as prime minister.
So I was delighted when I heard on the radio the song bare necessities from the jungle book, indeed it does bring some cheer. Here are some of the lyrics.
Look for the bare necessities
The simple bare necessities
Forget about your worries and your strife
I mean the bare necessities
Old Mother Nature's recipes
That brings the bare necessities of life
Wherever I wander, wherever I roam
I couldn't be fonder of my big home
The bees are buzzin' in the tree
To make some honey just for me
When you look under the rocks and plants
And take a glance at the fancy ants
Then maybe try a few
The bare necessities of life will come to you
They'll come to you!
It made me go onto look for "happy things".
I found out that there is an international day of happiness, one of the things recommended are five healthy foods that are said to make you happier. The foods are proved to be packed full of nutrients that will boost endorphins, and could leave you with as much bounce as going to a high-intensity cardio session. Here are five foods you can eat to keep buoyant throughout the day. Dark chocolate, avocados, chilli, green vegetables and Brazil nuts. So maybe we can eat our way to happiness.
Bloggers wishing you a safe and peaceful week over and out London.
Sent from my iPad