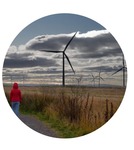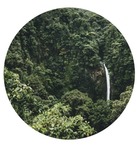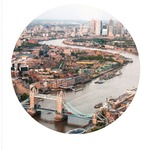 Hi bloggers well what a week, everywhere there seems to be such negative news, on so many issues. I therefore made it a point of looking for positive news. I found these interesting stories, I hope you will find them interesting too.
Following decades of deforestation, Costa Rica has doubled its forest cover in the last 30 years. Half of the country's land surface is now covered with trees, creating a huge carbon sink and a big draw for tourists. Historically, more than 75 per cent of Costa Rica was covered in tropical rainforests and other indigenous woodland. But extensive logging meant that by 1983, only 26 per cent of the country still had forest cover. Hurrah for Costa Rica.
Closer to me a story about the River Thames. It is now a "hub of life", according to conservation charity Zoological Society of London (ZSL). The charity announced in September that 138 seal pups had been spotted on Thames' riverbanks. Elsewhere, a project to restore native oysters to the river's waters got underway in the summer. In 2019, ZSL launched its Mother Thames campaign calling for the public's awareness of and participation in conservation efforts.
The third story is also about the UK.
In 2019, the UK hit a major energy milestone: between July and September, renewable power sources produced more electricity than fossil fuels did for the first time. Wind power, in particular, has improved this year: the world's largest offshore windfarm, Hornsea One, in Yorkshire, began generating power in February. Meanwhile World Wildlife Fund (WWF) Scotland revealed in July that Scottish wind turbines produced enough electricity to power 4.47m homes.
So amongst the chaos that appears on our television there are wonderful things happening.
Bloggers please take care and look after yourselves. Over and out London.
Sent from my iPad