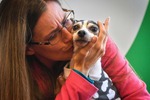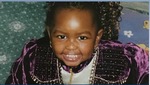 Hi bloggers hope that you're well. London has been really quite hot and sunny, a definite lack of rain, it's really strange when I remember last autumn when it was constantly raining, who knows what will happen next.
I was listen to a really interesting story on the radio about a reunion of two families from very different cultures raising one child. It was set in 1990s in Watford near London.
The baby was called Sandra born to a Kenyan parents Peris and Martin. They wanted to continue to work and go to parties but they had no childcare. One morning Martin needed to go to work however Peris hadn't returned from her nightwork in a care home. He knocked on his neighbour's door, a Muslim family the Zafars and leaves his child with them. The Zafars were a devout Muslim family, praying five times a day, whereas Sandra's family were Christian.
Sandra began to spend more time with the Zafars than her own family and she prayed in the Muslim way and her first word was Abba, meaning father in Urdu. This arrangement lasted for four years then Sandra's family moved to Canada. They were reunited when Sandra and her family returned to the UK. They all agreed it was a strange arrangement but they all agreed it had been a success, because both religions share the belief that it is essential to love and care for others. I found the whole story remarkable.
I also read two lovely stories about animals being reunited with owners.
A US marine Dennis who was stationed in Iraq befriended a wild dog called Nubs. Who had been badly treated and had a stab wound. At the camp there was a strict no pets rule but Dennis broke the rules. He let the dog sleep in his bed and tended his wounds. The dog survived, however Dennis was relocated to another camp 75 miles away. Nubs followed Dennis and a few days later turned up at the camp. Friend and family raised the money and shipped Nubs to the US where Dennis was reunited with him.
Another moving story concerns a miniature fox terrier puppy that belonged to a family in Orlando. The puppy accidentally escaped from its home, the Strang family searched everywhere but to no avail. Thirteen years later the family were reunited with their dog Duchess, who had been taken to an animal rescue centre and as duchess had a micro chip they were able to trace her owners. Isn't that a lovely story.
Bloggers have a good week over and out London.