Hi bloggers hope you are all well, really hot in London hope you are able to keep cool. I was looking out of my window I have a very tiny balcony on which I keep some plants. I planted some wild flowers seeds that are supposed to attract bees and butterflies. I saw the most beautiful tiny small butterfly, and it felt so delighted to see it. It got me thinking how amazing butterflies are.
Their life cycle involves four distinct changes. The butterfly begins life as an egg and is deposited on leaf. The next stage is called the larva stage when the egg transforms into a caterpillar. The third transformation is the pupa stage when the caterpillar builds a cocoon and it hangs from the leaf till it is time to emerge. The fourth metamorphosis occurs when the butterfly emerges. The length of time all this takes can vary from a month to a year. It is really miraculous.
A truly amazing butterfly is the Monarch they are beautifully colored butterflies that are easy to recognize by their striking orange, black, and white markings. The most amazing thing about monarch butterflies is the enormous migration that North American monarchs undertake each year. Every autumn as cold weather approaches, millions of these delicate insects leave their home range in the USA and Canada and begin flying south. They continue until they reach Southern California or central Mexico, more than 2,000 miles. I was amazed when I read of their journey.
We have an expression " I've got butterflies in my stomach" meaning the person feels nervous or frightened about something. It's also used by some people to describe feeling in love.
The legendary Mohammed Ali has a very well known quote .
Float like a butterfly,
Sting like a bee.
Bloggers have a good week over and out London.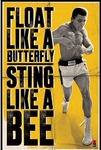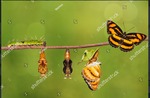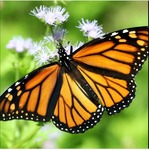 -->