Hi bloggers hope you are all well. It's now officially Autumn, it has been glorious weather in England, however today a change has come rain, grey skies and a drop in temperature. We do though have the wonderful autumn leaves to look forward to.
I was listening to the BBC and heard a woman called Sarah Corbett talking about her work as a craftivist. I had never heard of this concept so I did a bit of research and I found it very inspiring.
Sarah Corbett was born into an activist family and has been on protest marches since she was three. She grew up in one of the most deprived districts of Liverpool and has been fighting for social and environmental justice for as long as she can remember. Only now, her weapons are creative: she handmakes her way to social change. She has been joined by thousands of people who want to bring about changes to the world in a peaceful, creative way.
Sarah Corbett believes by making something small and beautiful to hang in a public space should spark curiosity without confrontation. Craftivist believe their unique and gentle protest has helped to change hearts, minds, policies and laws around the world. They aim to provoke a reflective, respectful conversation through thoughtful and compassionate action, as opposed to acts of aggression.
The movement has brought about many changes for example to company policy to encourage people to pay staff a living wage, and changed the law in Spain so small migrating birds are protected.
It is open to all people of all ages. I found the whole idea very caring and the world can only benefit from that.
Bloggers I wish you a good week over and our London.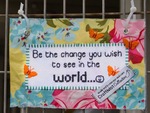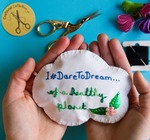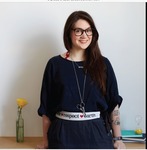 -->