Hi bloggers I hope you are all well and have had a good week. It's still very hot in Japan, and a friend of mine who lives in Cyprus, told me that they have temperatures of over 40 degrees. She said this has never happened before. Strange weather every where. Even stranger was a story in the news about a sheep.
A lamb named Double Diamond was sold at auction for a world-record price of £367,500. The pedigree Texel lamb sold to a consortium of three farmers on Thursday in Lanark, near Glasgow, after an 'intense' and closely-watched auction. The most expensive sheep in the world is considered to be genetically perfect – he has great legs, a well-shaped head and is muscular and lean. Texel is a rare breed originating from the Dutch island of the same. From an opening bid of £10,000 the auction quickly escalated into a war between several parties. The previous record for a sheep sold at auction is £230,000 set in 2009.
Mr Aiken his owner said: 'He was just an outstanding animal, backed up by all the best genetics. ' Goodness only knows what they will do with him, I'm guessing they won't be eating him.
This led me to think are there other animals that sell for ridiculous amounts of money. There are to my amazement many animals worth more money that the sheep Double Diamond.

A Bengal cat Cato was bought by a Londoner in 1998 for a record £52,000. Bengals are bred from a domestic cat and an Asian leopard cat and usually cost £400
per kitten.
A Tibetan Mastiff was only a year old when he became the world's most expensive dog selling for nearly over one and a half million. Fascinated by the "lion's blood" of the animal, a Chinese businessman was willing to pay this enormous amount. Tibetan mastiffs have become a symbol of wealth in China, I won't be getting one.
Even more bizarre are the animals who inherit money from their owners.
Cats and dogs are bequeathed fortunes I'm not sure how they will spend it. If you are the slightest bit intrigued here's the link.
Take care and have a good week over and out London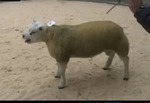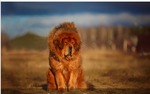 -->