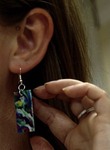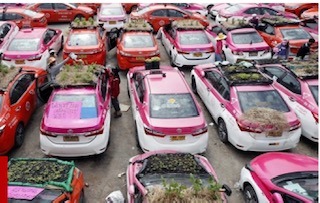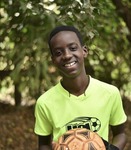 Hope all is well with you and you've had a good week. Well autumn is really here the lovely week of golden very warm sunshine has passed and wind and rain return. It's good that it's rained as there's been very little this summer. The UK is in a bit of a pickle at the moment, the lack of lorry drivers is affecting deliveries of food and petrol. No doubt it will be sorted but it's creating a bit of chaos, that's why it is so wonderful to hear of people who are determined, in their own way to make a difference, to creating a better world.
In Kenya a young boy called Lesein has been fighting climate change he is a keen footballer. Since 2018 he has been planting trees for every goal he has scored. He uses football and social media to raise awareness of deforestation. His idea has spread to other football groups in Kenya and he hopes that it will become a global movement.
He says " we should all do our own little thing" to help fight climate change. A remarkable young man.
A group called Precious Plastics are focused on raising the status of plastic and the importance of recycling it. They recycle plastic and transform it into beautiful objects especially jewellery. They put all their designs on the internet so others can access them free of charge. They deliberately chose the word precious plastic to change people's attitude to plastic.
In Thailand loads of taxis had been abandoned for a number of reasons including lack of tourists. These taxis have been turned into a place to grow fruit and vegetables to help feed people. What a wonderful way to use abandoned vehicles.
Bloggers take care and have a good week over and out London. 
Sent from my iPad