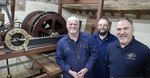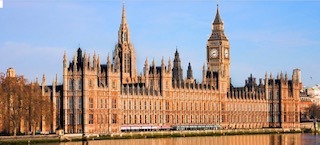 Hope all is well I know it's really cold where you are I think it's global as the temperatures have really dropped here. So hats jumpers and scarves are required.
I read a wonderful story about the famous British clock Big Ben.
A tiny village Dacre in the Lake District became home to Big Ben. The Lake District is usually associated with Beatrix Potter, sheep and lakes, suddenly became a place of secrecy more like a spy story. The clock was hidden in a converted cowshed for three years, whilst a team of clock makers restored it.
The clock making company Keith Scobie- Youngs were given the restoration task they had to work with more than 1000 pieces. In order to keep the clock safe all the road signs leading to the village were removed and the villagers were sworn to secrecy. Whilst the clock was being restored a temporary replica was still operating in London.
Remarkable in this time of social media that the secret could be kept. So all turned out well in the end.
Bloggers keep warm and safe over and out London.
Sent from my iPad