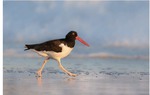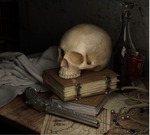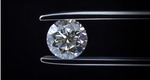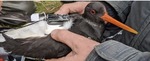 I hope that you've had a good week, I know it's really hot there I hope it cools down for you. Here Wimbledon has started and it will come as no surprise to you so have the thunderstorms. It's pretty typical Wimbledon weather.
In the news their has been an appeal for the return of a bird tracker that fell off an Oyster Catcher wading bird. Whoever picked it up was then tracked, first to a campsite then to a pizza restaurant. Definitely not the Oyster Catcher.
The scientist from Exeter Life and Environmental studies offered a reward of £100 for the tracker worth £1000. I'm pleased to say it was returned. The Oyster Catchers are considered an endangered species, the birds usually wade along the Dublin coast. When the tides are high the birds go inland to forage, the purpose of the research is to find out where they go so the land can be protected.
There are other interesting lost and found articles, two skulls were found on a tube in London. The police were informed, fortunately it wasn't a grisly murder. The skulls belonged to a professor who used them as a teaching aid.
Yo-Yo Ma lost his £2.5 million violin, he left it in the trunk of a taxi. Fortunately it was returned so he could continue playing.
Not lost and not returned were the Antwerp diamonds valued at £100 million, they were stolen. The diamonds have never been recovered. I'd like to find them.
Bloggers have a good week keep hydrated over and out London.
Sent from my iPad