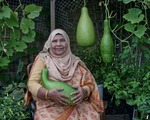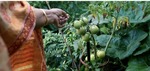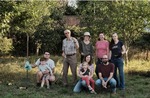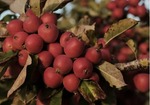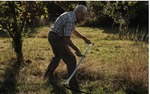 Hello bloggers, hope you're well and not feeling too cold. It's clear the Christmas season is upon us, I do like all the lights that are up, especially as it's still raining and grey so they definitely do bring cheer.
I read a lovely article about a Bangladeshi woman called Fulnahar Begum and her garden. Fulnahar arrived in the UK in 1980, when she landed here her first impression of the UK was that it seemed grey and miserable, after the colours and sunshine in Bangladesh. In her luggage she had a packet of seeds given to her by her mother. Her mum said "scatter your seeds in your new home and you will always have a little piece of Bangladesh with you."
It must have been a big culture shock for Fulnahar, she'd come from a remote village, families lived off the land growing fruit and vegetables.
She settled in Ealing and scattered her seeds. Her garden flourished and she cultivated traditional Bangladeshi crops not readily available in the UK. Lots of Bangladeshi people grow crops and share them with each other.
I really like this idea so I was delighted to learn that community orchards are making a comeback in the UK. The orchards are being developed in villages, often on local council managed land. This is really important for the environment as the National Trust reported that 80% of England and Wales traditional orchards have been lost. Community orchards are not commercial they are run for and by local people. They are low maintenance and use a wide variety of trees. They make a big contribution to community life, they mark the seasons and bring people together. Equally important is the benefits they bring to flora and fauna. The orchards create habitats for fungi and animals. The Orchard Project is a charity which assists people in creating orchards. Since 2009 the project has created and cares for over 500 spaces. It's impressive.
Bloggers take care over and out London.

Sent from my iPad