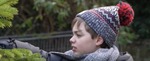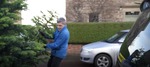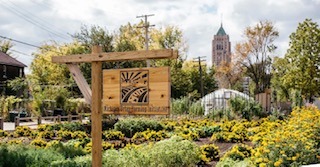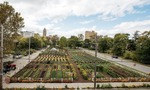 Well suddenly it's Christmas so for all of you who are celebrating Christmas I wish you a very happy Christmas. Well there are lots of Christmas trees everywhere, I was pretty shocked when I read that if the trees are not reused or recycled they end up in landfills.
It costs the UK approximately twenty two million pounds to put about eight million trees into landfills. So I was delighted to read about a father and his fourteen year old son in Scotland, who came up with a business idea that benefits the environment.
They rent Christmas trees and then collect them and replant them. Each tree has its own Christmassy name, many families get very attached to their tree and rent the same tree each year. Clever idea.
I was also very interested in an idea that is gaining momentum in USA it's called agrihoods short for agricultural neighbourhood. In Detroit they have 1,400 community gardens. There is one called MUFI the letters stand for Michigan Urban Farming Initiative. Detroit is known as a food desert fresh food hard to find and expensive. The founder Quran Blunt felt poor people have the absolute fundamental right to eat affordable fresh food. Food matters good food he says is vital for mental and physical well being. Over time the project acquired three acres of derelict land and with volunteers and members the land was transformed. They wanted it to be nonprofit making but able to sustain itself. They grow a lot of peppers and make a hot red sauce which is popular and provides income. They grow a huge range of vegetables. Every Saturday they have a free market people can come and harvest what they need. They also run educational programs, there's a cafe cooking school and meeting places. Wonderful vision.
Keep warm bloggers see you in 2023. Over and out London.
Sent from my iPad