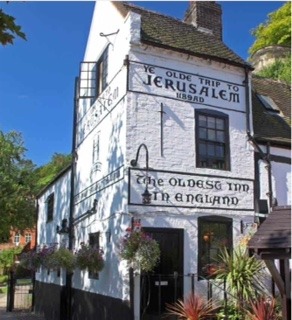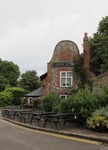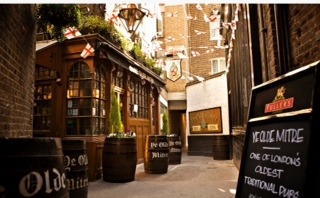 Hi bloggers hope that your week has gone well. I know its very hot and humid where you are, I do hope that it gets cooler. London was very hot last weekend and as I was having a walk in my local area I was aware of how many pubs there are. Pubs are an important part of British culture, places to drink eat and many also offer accommodation. They are also often a social centre, very often the focus of community life especially in the country.
I began to wonder about the history of public houses, apparently it was the invading of Roman armies that first brought Pubs to England, Roman towns and Roman pubs date back to 43AD. They were known as tabernae.
It was ale, however, that was the native British brew, and it appears that these tabernae adapted to provide the locals with ale and they became known as taverns. There were a number of different invasions; Anglo Saxons, Vikings and Taverns adapted over time.
Taverns and alehouses provided food and drink to their guests, whilst inns offered accommodation for weary travellers. These could include merchants, court officials or pilgrims travelling to and from religious shrines, made famous by Geoffrey Chaucer in his Canterbury Tales.
There are many ancient pubs in England still serving drinks to the public. One of the oldest is said to be Ye Olde Trip to Jerusalem. Established in 1189, the records are not verified, the pub had undergone a number of refurbishments. The pub is in Nottingham.
One of the oldest pubs in London is in Covent Garden is The Lamb and Flag claims to have Tudor origins.
The Adam and Eve ale house in Norwich has records dating back to 1249. It was owned by monks. There are so many pubs and so many different styles. So a little bit of English history.
Bloggers over and out from London wishing you a good week.
Sent from my iPad