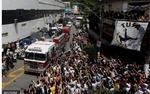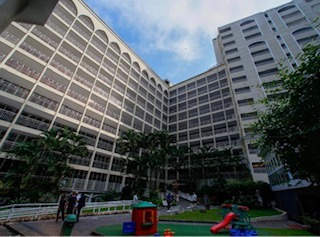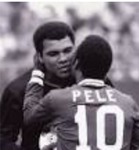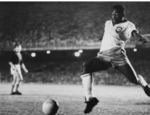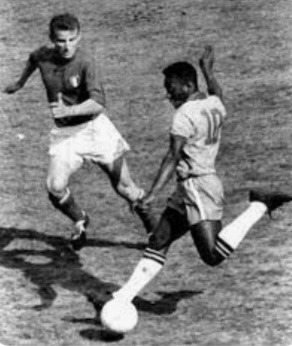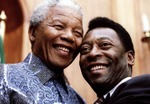 So here we are 2023 I wish you peace and happiness and good health. Well today it's stopped raining relief as we've been able to turn the lights off.
I was very sad to hear about the death of Pele. Pele is said to be the greatest footballer in the world. He was a striker, and he was active in the game for twenty years. He was in the team that won the World Cup three times.
He was a remarkable man on and off the pitch. He grew up in a very poor community, he played football with a rag ball. He was a victim of racism on and off the pitch; he was called monkey and many other terrible names.
He was a friend of Muhammad Ali, who was also subjected to racist abuse. Pele and Ali tackled racist abuse in different ways. Ali was very outspoken whilst Pele was less so. Pele made it his mission to use his footballing skills to fight racism. He wanted to inspire people from ethnic communities to play and be proud of their blackness. Ali came to the celebration of the end of Peles career and said to him
" I accept that football is more beautiful than boxing, but I'm more beautiful than you."
Pele was also a great friend of Nelson Mandela, as a young player he wasn't allowed to play in South Africa due to the racist government. He vowed he'd only return when the government was no longer. He did when Nelson Mandela became president. Pele stood for the idea that intolerance should not lessen the joy of life. He said "Football is joy. It's a dance. We will not allow racism to stop us smiling."
He was buried in a vertical cemetery called the Memorial Necropole Eucumenica less than a kilometre away from the stadium he made his first appearance as a footballer.
What a beautiful man he was both as a footballer and campaigner.
Have a good week bloggers keep warm over and out London.
Sent from my iPad