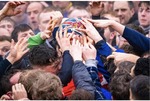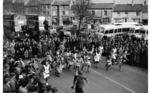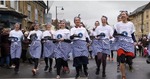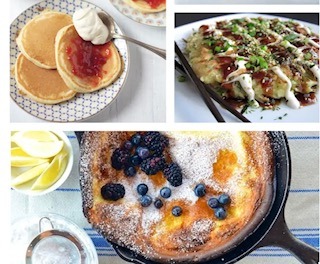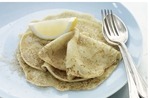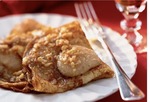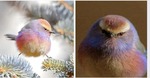 Hi bloggers, it's still cold isn't it in Japan it's gone on such a long time you must be exhausted with it. It warmed up for a few days in London but back to morning frosts and very cold. Last Tuesday it was pancake day and many communities organise pancake races. A town called Olney claims to hold the oldest annual pancake race dating back to 1445. The race is open to ladies only, and you have to be a resident of the town for three months. An apron and headscarf are provided, but the contestant have to provide their own pancake. The contestants have to toss their pancake at the beginning and end of the race. I personally would rather eat them.
Another shrove Tuesday another competition is a football match the Ashborn Royal Football Match.
It takes place across two days, the competition dates back to 1667. It's not held on a football pitch, it's is played in the streets. The town is divided in half and the people living in the northern part are called the Up'ards, and those living in the south are called the Down'ards. There are no rules and the goal posts are three miles apart. Not something I'd like to play!
Pancakes are an ancient dish and archaeologists discovered in a glacier of Otzi the iceman. He was perfectly preserved and it was discovered that his final meal was a pancake. They are a universal dish Americans make them with buttermilk and Chinese make a thin wanton style. I am very fond of the Japanese okonomiyaki. Enjoy your pancakes next time you have one.
The sweet rainbow bird is a Goulding finch found in Australia isn't it beautiful.
Have a good week over and out London.

Sent from my iPad