Happy New Year to one and all, here's hoping that the year will bring you good health and happiness. Monday 6th January marked twelfth night, it is called Epiphany. In the West, Christians began celebrating the Epiphany in the 4th century, associating it with the visit of the Magi (the three kings) to Bethlehem. According to the Gospel of Matthew, the three wise men - named Melchior, Caspar and Balthazar - followed the star of Bethlehem across the desert to meet the baby Jesus, offering gifts of gold, frankincense and myrrh. The gifts were symbolic of the importance of Jesus' birth, the gold representing his royal standing; frankincense his divine birth; and myrrh his mortality. The word 'Epiphany' comes from Greek and means 'manifestation'. It celebrates 'the revelation of God in his Son as human in Jesus Christ'. It is the time when all the decorations need to be taken down the end of festivities and return to business as usual.
Let's hope that the whole world wakes up to climate change. The tragedy of the wildfires in Australia and indeed in December the temperatures were freezing in Delhi India.
Inspite of all the tragedies in Australia there are also some endearing moments. A tiny koala has been rescued by a truck driver in New South Wales after it climbed out of the bush looking for water. Damian Campbell-Davys, who was driving a water tanker to supply resources to people, saw the koala wandering out of the pine trees hours yesterday after fire tore through the area. He scooped the little koala up and gave him some water – which he guzzled for more than an hour.
Mr Campbell-Davys said it was "a little ray of sunshine in this nightmare".
Yet again animals can bring joy to sorrow.
Bloggers I know you have snow I hope it stops. Keep safe and keep warm. Over and out London.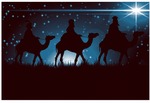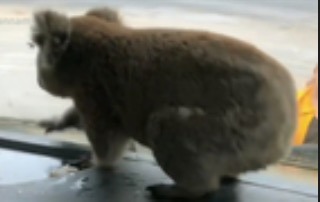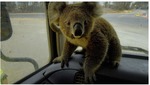 -->