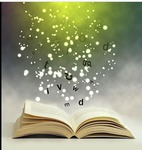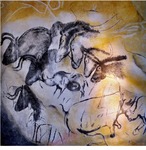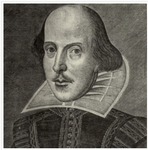 Hi bloggers hope that you have had a good week. Here in London it's been cold but sunny very high winds which make being outside uncomfortable, so a good time to read. I remember when I was a child there was a radio program called Listen with Mother. It was for preschoolers, there was a song and always a story. The presenter always began with the words " Are you sitting comfortably, then I'll begin". As a child my favourite opening line for a story was " Once upon a time". I started to think about the history of story telling and the power of a good story to be able to teach people about morals, tradition, culture and so much more.
Stories have existed long before recorded history, and the telling of stories has changed forms drastically throughout the ages. From cave painting to novels to movies, stories have always been a fascination to people throughout the world.
The earliest form of storytelling that has been discovered is from the Lascaux Caves in the Pyrenees Mountains in southern France. A series of cave paintings that date back to sometime between 15000 and 13,000 B.C. depicted a variety of animals and one image of a human being. Apparently this mural actually follows a very simplistic series of events. It tells of rituals performed and hunting practices. It tells a story.
Another example of early story telling is Aesop's fables. Aesop lived in the 500s B.C., but his stories were remembered for hundreds of years without a single shred of paper or other printed material. Oral storytelling was so powerful and people remembered them so well that 300 years later the stories were printed and continue to teach today's children right from wrong.
The examples of great story tellers are prevalent in all cultures, in England two of the most eminent story tellers are Shakespeare and Dickens.
The powers of a good story to hold our attention and to teach us is remarkable. I was remembering some of my favourite fairy stories from childhood. I loved little Red Hiding Hood and the Three Bears.
Bloggers hope all is well with you and wishing you a very good week.
Over and out London.