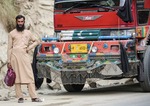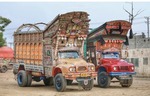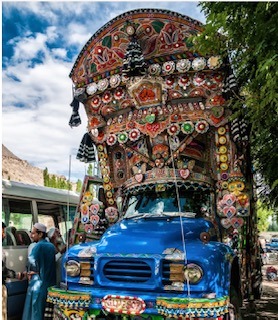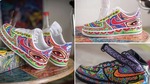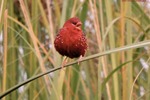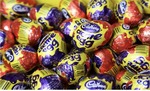 I hope that you are all keeping well, goodness me the cold weather continues for you it seems endless. Well in England the valentines paraphernalia has been supplanted by Easter. The herald of Easter is pancake day which is 21/2/23. There was an article in the newspaper about a man in Shropshire, who had stolen over £30,000 worth of Easter eggs mostly small cream ones. He was dubbed the Easter bunny by the police. What was truly bazaar was he put them on a trailer highly visible stolen goods!
In my local convenience store there's a really lovely young woman she's originally from Pakistan. She talks to me about what she misses from her county; food smells beautiful scenery. I had a pretty limited knowledge of Pakistan, mostly derogatory so I did a bit of research. Pakistan has a very diverse landscape, beautiful scenery ranging from the Himalayas to forests and the Himalayan salt mines.
 Karachi is the most densely populated in Pakistan. But there is something called truck art, brightening the streets and providing cheer by bringing colour to the urban grind.
People spend thousands of pounds on getting their trucks decorated. The trucks are known as Chaltihui Duhan which translates as moving brides. Truck art decorates all modes of transport including rickshaws boats and buses.
The art includes many designs; floral, patterns and political slogans. Acrylic paint is used and other materials, no 2 vehicles are the same. They are moving works of art they are also important in other ways. They play a role in raising awareness about the many things including the importance of education for girls.
One of the most renowned artists in this art form is Haider Ali. He paints a wide range of objects the most famous being the Nike sneakers. I'd love a pair.
Pakistan also has many wonderful birds, a very colourful chap is the strawberry finch. The males usually a brownish colour, become bright red with markings like the ones on a strawberry when they want to attract a mate. Nature can not be surpassed.
Bloggers I wish you all a good week over and out London.

Sent from my iPad